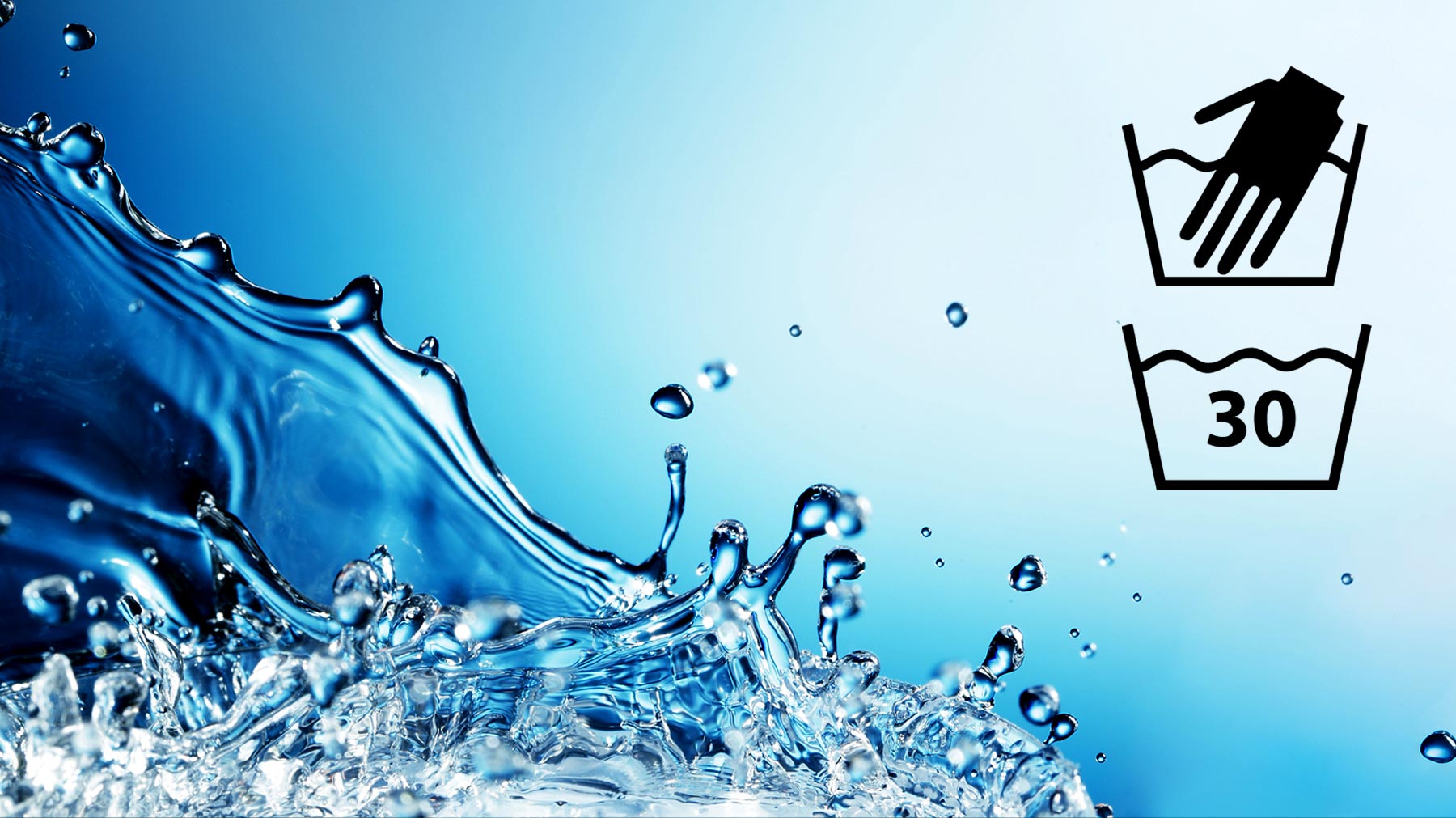 Instructions for wash and use
Washing instructions
Wash the mask by hand in 30 °C water using soap and rinse well or
Put the mask in a washing bag and wash at 30 °C with a delicate program. Spin at a low speed, 400 rpm at max.
Use a liquid soap-based detergent free of bleaching agents. Do not use a softener.
Straighten and shape the mask to the proper dimensions at a moist state and dry it hanging from the ear loops. Do no use a tumbler dryer.
If desired finish the mask by ironing at 150 °C degrees.
Instructions for use
Wear a clean face mask with clean hands.
Always check that the mask is correctly fitted and covers your nose, mouth and chin.
Do not touch the mask with unwashed hands during use.
During use, do not move the mask from its proper position on the forehead or to the neck.
Remove the mask by touching only the elastic strips.
Wash your hands and the mask after use.
Please note
This product is a non-returnable hygiene product. It complies with the guidelines of CEN Workshop Agreement, Community face coverings CWA 17533:2020.
This product is not a medical device within the meaning of Directive 93/42/CEE or Regulation EU/2017/745 nor is personal protective equipment in the sense of Regulation EU/2016/425. The product should not be used in conditions where personal protective equipment is required.
Face masks are not suitable for children under 3 years of age. It is recommended that children between 3 and 12 years are supervised while wearing the face masks.
It can take time to become comfortable with the mask. However, a mask which hinders the user's ability to breathe when put on is deemed unsuitable.
If you are ill, this product is unsuitable. Seek advice from your doctor.
A face mask does not replace other protective measures, such as regular hand-washing and physical separation with other people.
Stop using this product at the first signs of damage.